Insight:
Edinburgh in August is an amazing thing to behold. The whole city turns into one big event, a truly unforgettable experience for visitors and residents alike. The wall-to-wall festival lineup not only fills up the locals' calendar, but also makes Edinburgh a must-go destination for visitors from all over the world. 
Even for those who aren't deep diving into the thousands of shows on offer, it's a great time to go out and enjoy the atmosphere. All of which makes it a great time for brands to throw a good party. But for the most part, it was local brands having all the fun. So Menabrea decided it was time to give everyone a taste of how Italians have fun. 
That meant turning to the brand's Mediterranean roots. And what better way to do that than coupling the delicious beer with a perfect partner in taste? 

After all:  
"Italian cuisine has a way of adding cheer to any occasion."
Of course, to make it an authentic experience, Menabrea would need a culinary partner just as devoted to family tradition, to doing things a la Italia. Contini Ristorante matched this description perfectly. Now it was time to roll up sleeves and get to work on creating a pop-up. Inspired by the occasion, the award-winning team of Contini came up with a street-food style menu - one that even included a Menabrea infused gelato!
The restaurant's patio on George Street was perfect to make the most of Edinburgh's (rare!) summer. It also gave us a way to lure festival-goers in with the sight of crisp, cold lagers and the aromas of freshly-cooked food. Our goal was to go beyond food and drink. 
"We wanted to create a festive Italian experience that appealed to all the senses."
But we also knew that it was important to not be too elaborate or extravagant. We would stay true to Menabrea's values, and use subtle branding and elegant design to create an authentic Terrazze setting. Our goal was to make visitors feel like they'd been transported into a little terrace cafe in Milan.
Work in Progress
We were lucky enough to get in on this project from the ground level, quite literally. From initial sketches to 3D modelling to setting up the 80 cover capacity venue, our brand team took this exciting project from "just an idea" to a reality. Here's the steps we took on the way:
Design & Construction
Design & Construction
First of all, we came up with a visual style that would convey both Menabrea and Contini's Italian heritage. That inspired our terrace-style design, with its rustic wood elements  and subtle foliage. We then created an electronic 3D model of it to visualise the pop-up in context, and to make all necessary changes in an electronic format before final construction. Of course, this being Edinburgh, we planned for all kinds of weather, and made sure the venue was flexible and easy to set up and take apart.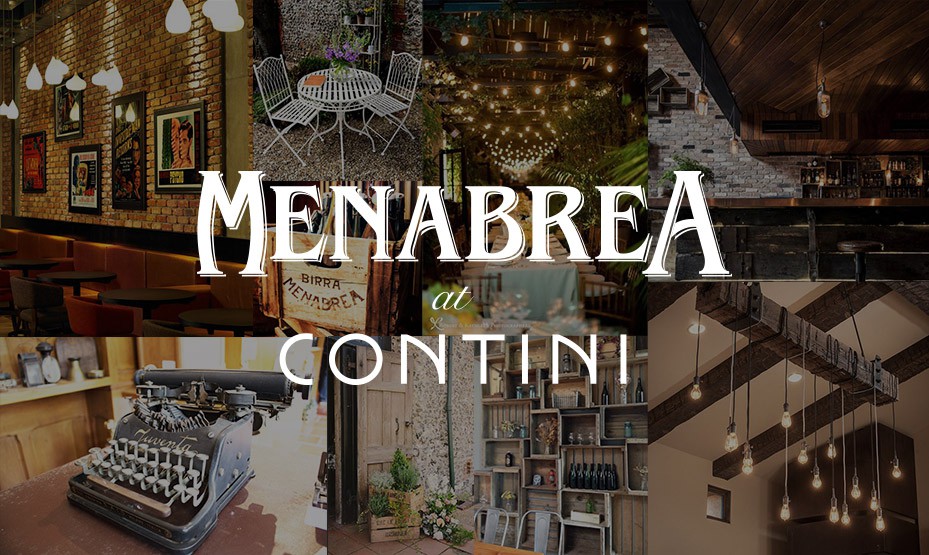 Branding & Artwork
Branding & artwork
One challenge was to keep the event understated and classy, while also making sure the Menabrea branding shone through. Our solution for this was a typography-heavy approach that put the Menabrea name in settings where it felt natural, such as on crates, chalkboard A-boards, in addition to existing point of sale elements. To top it all off, we had an artist live-painting an amazing Menabrea mural to turn heads.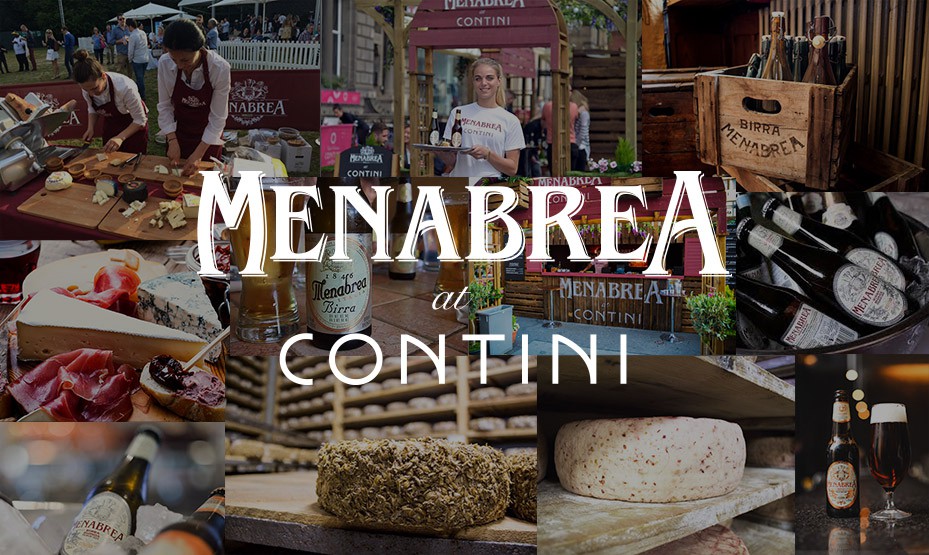 Events & Activation
Events & Activation
In addition to a steady flow of Menabrea Bionda and Ambrata, and plate upon plate of tasty Contini offerings, we wanted to surprise visitors with a few extras. That's why we organised acoustic musical acts alongside visits from Menabrea's beer maestro.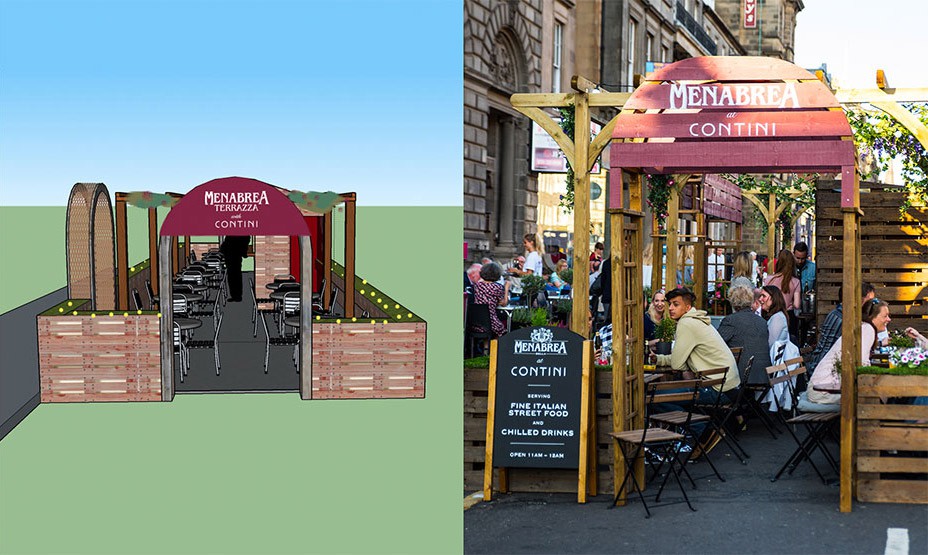 Finale
Putting a smile on people's faces with great Italian food and beer is, to us, something to be happy about in and of itself. However, the numbers back up how much joy this little pop-up dished out, with over 2200 units of Menabrea served throughout the duration of the festival. It was definitely more than enough to convince Menabrea to do this again soon.
2,200+ Menabrea serves retailed across 20 days
6,000 direct consumer interactions with the event space
35,000 OTS across the event period