What's in store with shopper marketing?
In one sentence, solutions that make you stand out when push comes to buy. Shopper marketing identifies and answers the needs of shoppers – not consumers, and the distinction is very important – at every touch point of the shopper journey.
Services
First sight to final purchase
A lot of work goes into getting someone to pick (or click) your brand and go to check-out. From strategic vision and visualising in-store solutions, to campaigns that change minds and deliver results, we have all points covered. Here are our services that help you get there:
Special Services
Exclusive offer(ing)s you have to check out
Shopper marketing is all about efficiency and effectiveness. We didn't want to settle with tools that didn't 100% satisfy our requirements. So we built our own bespoke products for insights, planning and plotting the shopper journey. Partnering up with us means having this combined arsenal at your disposal.
What's Happening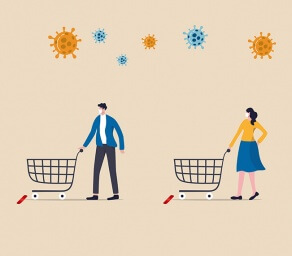 Posted 2 years 11 months ago in Shopper