Insight
In theory, losing weight isn't difficult. All you need to do is eat healthy and exercise regularly, right? Unfortunately, that isn't the case at all for many. Due to a number of factors, including health and lifestyle, taking the first step toward breaking bad snacking habits can prove very difficult.
That's why Slissie invented an anti-snacking device to help people overcome short and long term weight loss challenges by delivering tasty, appetite-suppressing flavours that curb sudden cravings.
However, before they could start making people's lives better, they needed to find out who these people actually were. So they approached us about our in-house insight tool, Mind's Eye, looking for answers to these following questions:
"Who are our potential customers? What do we need to know about their lifestyles? What factors are important to them? What are their perceptions of our product?"
We got to work by tapping into our database of 500,000 consumers and, through a rigorous process, filtered that down to an accurate and significant cross-section that fit Slissie's profile. Then we let the consumers give us insights, from the hypothesis-confirming to the truly surprising.
Here's two particularly interesting nuggets Mind's Eye uncovered for us:
- Boredom and cravings between meals are the biggest culprits for snacking.

- Peak snack time is (surprisingly) the weekend, when women let their guard down after the work week.
This affirmed that there was definitely a market for a product that stops cravings, especially in the case of sugary snacks. It also let Slissie know exactly when and where their potential consumers could use their help the most.
What we did
Although our Mind's Eye tool is the key that unlocks the world of consumers, it's the team behind it that makes it possible. They were instrumental in gathering initial information to fuel the process, and later in reading the raw data and turning it into relevant insights. Here's a step-by-step look at how we got Slissie the answers they needed:
Initial Research
Initial Research
We undertook extensive research within the weight loss market to get a better understanding of the market and the consumer profile. We worked closely with the client to explore the various challenges they were experiencing and to address their burning consumer questions. By using Mind's Eye, were able to dive into the heads of the target consumer and uncover answers.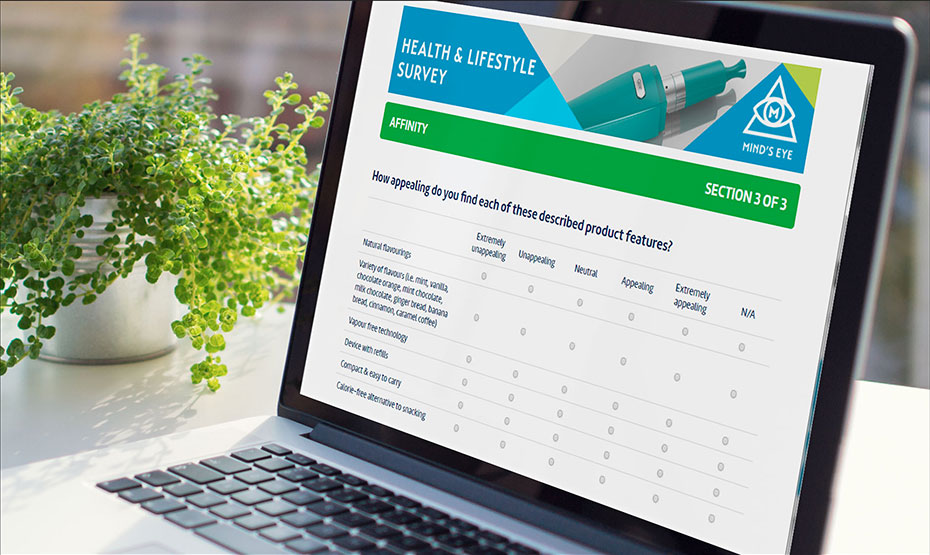 Audiences
Identifying Audiences
Working in collaboration with the client, we used our proprietary consumer insight tool, Mind's Eye, and conducted bespoke research by targeting mainly UK females aged 20-45 in the C1C2DE demographic. After further consultation with the client and based on our secondary research, we felt that a more affluent audience of AB would be worth investigating within our Mind's Eye research approach.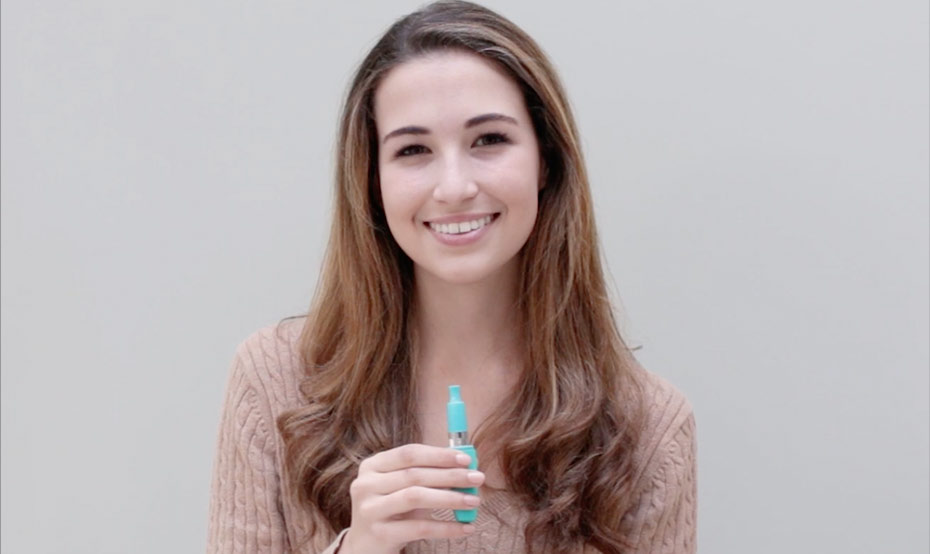 Mind's Eye
Mind's Eye Research
The Mind's Eye research focused on four main areas – Awareness, Association, Affinity and Advocacy – to cover the entire consumer journey of our target audiences. In each area, we built a series of questions which aimed to explore how Slissie and the weight loss journey could and did play a role in their lives.

As a new and innovative product which helps women lose weight and keep it off, we struggled to get a proper picture on who we should sell our anti-snacking device, Slissie, to. Multiply's Mind's Eye Tool gave us a superb insight into who our customers are, what they like to do, where they hang out and what they think about our product.
We have used the study to produce a brand blueprint, target the right audiences in the right way and give us the confidence to produce content that will appeal to them.
The team were great to work with, very efficient and the results came thick and fast. We love working with Multiply and hope to do so again very soon for the next exciting phase for Slissie.
Liz Casely, Founder