Insight
What does Heinz mean to you? That's a very big question, and one with a different answer depending on who you ask. It might mean comfort when you're sick, or the one thing that makes a meal truly complete. It might mean ketchup, it might mean pasta hoops. There are tens of millions of Heinz fans in the UK, and each has a Heinz of their own.
The brand's varied, diverse audience would provide us with a great challenge when establishing Heinz's new social media presence. We would have to account for different occasions - think mayo versus beans - different lifestyles and different brand voices. We would have to give fun-seeking mustard lovers something to talk about as well as offering soup fans something heartwarming.
Our solution was to look at the emotional truths that bound all things Heinz. Which meant asking what Heinz truly stands for.
"Heinz, at its core, means taste that you can trust."
Whether as a saviour of the weekday, or the hero behind a delicious new creation, everyone agrees that Heinz is the delicious embodiment of these two values. So we used the sentiment as a foundation while developing a tone of voice that would encompass all the brands under the Heinz roof. But we still had to identify and extricate all the separate UK fan bases on Heinz's social pages.
Working closely with Heinz and Facebook, we brought fans of the different products over to the new page, and started identifying their likes and wants from their previous activity. That would then feed into how we shaped our content strategy. Finally, we could look into creating a social media calendar that gave all the brands, from ketchup to soup their time to shine.
"Making one big fun home for all of Heinz's main brands."
Not only did this make it easy to find all of Heinz's favourites and their respective campaigns in one place, it led to a larger conversation that brought the brand -  and its users - closer to each other. The "one big party" mentality also meant being able to inspire more people and introduce them to other delicious Heinz products.
Work in Progress
What we did:
The day-to-day nature of working on social media means the fun never stops. But of course, the ongoing success of Heinz on Facebook comes from the work we did before the first post went live. Here's the various ways we make the magic happen on social media:
Social Strategy
Social Strategy
We took the various objectives and strategies of the previously separate brands and combined it into one master strategy. This didn't mean, however, creating just one single Heinz social strategy. We came up with something that allowed for broad reach when necessary, and promotion of individual brand campaigns at the right times.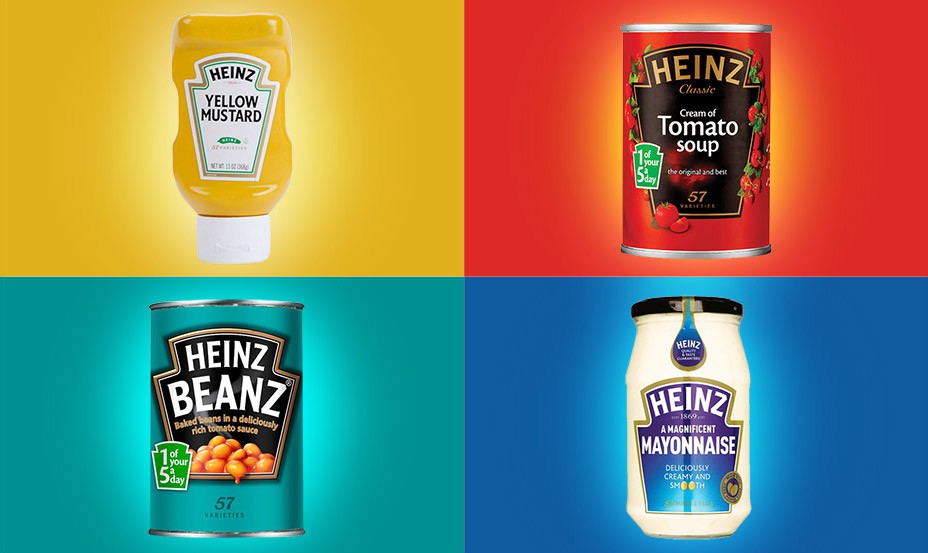 Content & Partnerships
Content & Partnerships
Working with so many brands meant collaborating with Heinz's other agencies and ongoing campaigns. We tailored our approach to each brand's needs, and helped adapt campaigns to social media and complement their success. We became a big, beanzy chorus for the Can Song and enthusiastic green-thumbs for Grow Your Own. We made people fall in love with soup again, and opened their eyes about how seriously good mayo could be.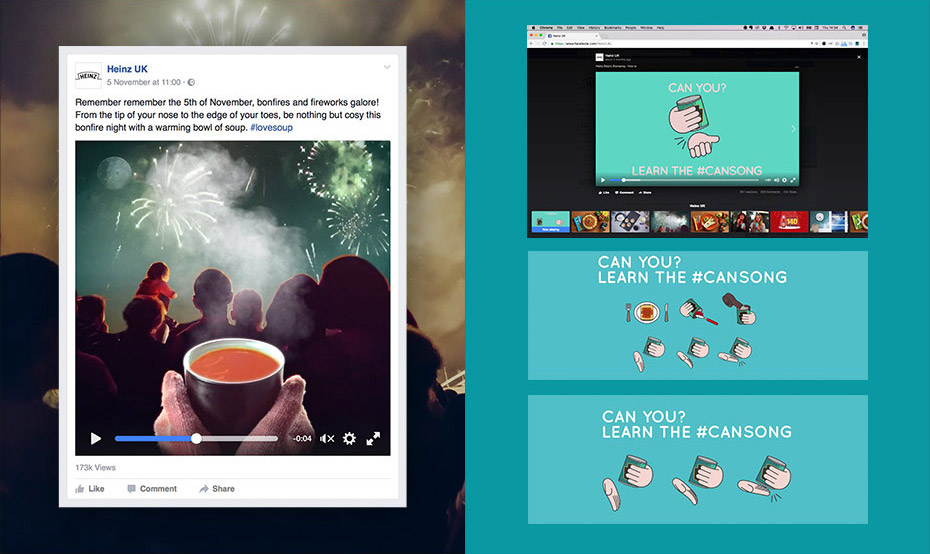 Community Management
Community Management
A crucial part of our social media effort is making sure all the users are happy and engaged. Since we're representing Heinz on Facebook, we aim to encourage interaction, and to build a bridge between brand and consumer. We manage the community in real-time and respond to what they say. Complaints are just as valuable as compliments, so we work closely with the Heinz Customer Care Team to improve their experience through social media.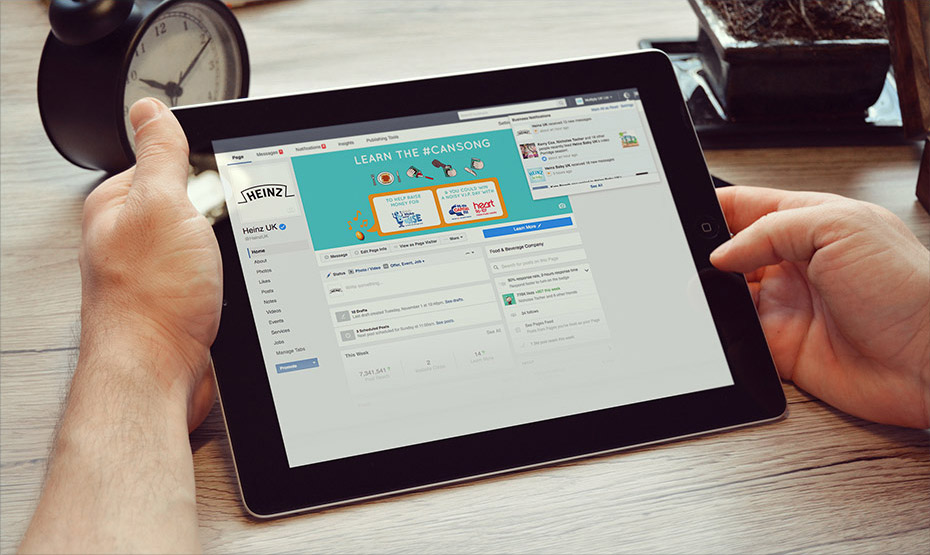 The Finale
Not only did we manage to combine all of Heinz's biggest brands in one place, but also to manage their social media presence in a way that they all stood out - meaning their fans were kept engaged. We were also able to turn the combined presence of the brands into one big family of tastes. This allowed for all kind of strategic flexibility, such as leveraging flagship products' popularity to introduce new brands, or open up niche users to a larger palette.