Intro
Making data creative & creative strategic.
Great digital requires both left and right brain thinking. We offer an optimised mix of services, that let us do just that - from the analytical, technical and strategic, to the creative, curious and artistic.
Together they create digital marketing solutions bigger than the sum of their parts. You can also pick and choose the specific ones your business needs.

Digital Strategy
Knowing what users are thinking, what they're doing and where to meet them online – these are key ingredients to digital campaigns that actually do something. Our strategy services cover insight, research, data analysis and everything else needed to give you a guide to success.
Digital Strategy
No effective digital solution can be implemented without a solid strategy behind it. As a result, we have a comprehensive approach when it comes to formulating the right strategy.
Our strategy for digital strategy
Our work on strategy is built on three foundational pillars. These are:
1. Driving the potential of commercial opportunity in order to deliver on business requirements.
2. Getting our in-house talent and expertise working on an end solution, built entirely around the needs of the end user.
3. Thinking about the opportunity for your brand (and for the user) from every possible perspective, and doing our due diligence in research.
After that, it's a matter or working together with you to finalise the strategy.
Data Insight, Personas and Consumer Journeys
To dig up digital gold, you have to mine a lot of data. Only by interrogating all that's available can you find the insight nuggets you really need. Of course, "all that's available" can be overwhelming when we're talking about the wide online world. Luckily, we've got all the necessary skills and tools to sift through the data and get to the heart of the matter.
How we work with data
People don't live in a vacuum. For this reason, we draw on resources that understand consumers, users and the worlds they live in. As a certified Google Partner, we are aware of the wealth of insight Google Analytics offers, but we take it a step further with our own Mind's Eye insight tool. We developed Mind's Eye to access real-time input from real-life target audiences, and get insights from the source. Getting up close and personal with users lets us build profiles that let you tailor solutions according to lifestyle, media and technology of choice.
We offer:
Google Analytics
Mind's Eye Insight Tool
Online Consumer Profiles
Data Analysis
Inbound Marketing
Inbound marketing abounds with lots of untapped sales potential. Our mission is to open up these opportunities to you. It's a daunting market with too many options and too much noise, so our main job is to bust through the jargon and show you (in refreshingly clear terms) how to get more engagement from users, and turn that into something that generates sales. 
How does this work?
Our first step is, together with marketing automation partners like HubSpot and Marketo, to look at what people are saying and doing – whether that's in the form of a poll, a click, a comment, or even just some contact details. All this information lets us engage your audience in a way that they'll find useful and relevant. This might be an email newsletter, a blog post or something that pops up on their social media. Once they're in a conversation with your brand, it becomes much easier to make a lasting connection.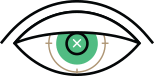 Definition
In the end, it's still all about the people. If users don't get what you're trying to do, if things don't feel natural and intuitive, the best of ideas don't stand a chance. Our definition services include UX, UI, design specification and digital design. In summary, all that it takes to make things fun and easy for real people.
User Experience (UX)
No matter how fancy digital gets, it should always be about people. It's easy to get caught up in a cool idea and forget about the people who will actually be using it. And as a human-friendly digital agency, these considerations are at the heart of what we do. As a result, we put a lot of emphasis on user journeys and user experience.  
How we create the user experience
Before getting to work on the product, we get to know the audiences we want to use it. That lets us determine their needs, their habits, the things they search for and map out how we can best serve them. Our UX team look at countless different scenarios and produce visual representations of how to get the best results in each of them. How does it look on mobile? How will people navigate through pages? Will people have lots of time to look at it, or will they be in a hurry? After finding answers to this extensive list of questions, it's much easier to create something that answers all needs and feels intuitive to everyone who you want using it.
It doesn't hurt that we work with people that organise real-life events and specialists in getting shoppers to buy. Their experience in people's real life "user journeys" and behaviour gives us a lot of insight into how they act online. 
Design Specification
There are many directions you can go with designing digital solutions. We find that it's important to be meticulous at this stage and nail down the details and specifications. It provides a clear map of where to go, depending on what your needs are and what scale we're talking about. 

How it works

Design is complex. That's why our process involves breaking it down into its parts and working through them individually before putting them back together. This includes running through the scenarios of what the user might use the product for, mapping out how the content works together and how it flows, how the pages will function together, and much more. Only once we're satisfied we have something that will work do we give our designers and programmers the green light.  
We offer:
User scenarios
Information architecture
Wireframe prototypes
Content tree
UI & UX development
Digital Design
Looking great can do wonders, whether you're a person or a brand. And that means not just the obvious things like your website, but every space that one of your potential users can come across it. Besides, a strong visual impact goes beyond something nice to look at. It lets you spark emotions such as surprise, confidence, calm, make them feel cooler or sophisticated, or feel like they're getting informed by the right source. 

What we do for you

We'll get familiar with your brand, from the story behind it to all its little unique details. Then we'll couple that with the goals you're trying to achieve. From there, we move onto determining the core elements such as brand guidelines, colour ways and use the latest in web design, photography and motion graphics to produce a perfect product – whether that's a website, a mobile app or even an email communication. Our digital design team works closely with the rest of our designers, and we believe that this added perspective brings a lot more to our digital design work. 
We offer:
Brand guideline creation
Website design
Microsites
Email templates

Design & Dev
Our skills span all the highly exciting (for us) aspects of coding, programming, web developing. These are the services that provide the technical know-how and creativity necessary to bring all your strategies and big ideas to life. 
Website and Software Development
Our developer team consists of veterans with decades of experience and bright young talents. Put together, they cover all aspects of development, from back-end databases to front-end web design. They're the people who make things happen, who make your brand wishes into (virtual) reality. Having all these skills in-house means we can do everything from scratch (thanks to our design team), and that everything runs smoothly and seamlessly.
What we can do for your brand
We use a combination of Agile and Waterfall methodologies – whichever one suits your requirements – to answer the brief. Our team make their choices – from programming languages to hosting services – according to what brings you the results you need, at the price range you need. In addition, we can also offer you bespoke software systems, APIs, convention management, global English language tests and traffic management systems.
We offer:
Front-end web development
Bank-end development
Responsive web design
Email template creation
PHP or .NET
API development
Mobile & App Development
Apps took the digital world by storm. Soon enough, everything and everyone had an app.  Like it or not, the market has matured and grown up. There may be less new apps, but the ones that exist become integral parts of people's everyday lives. The catch? It's harder to get your brand's app to become a go-to app. We can advise on how you can make sure your business is using apps and other mobile services optimally, and providing value for both you and your users. 

How we go mobile

Apps go far beyond the familiar Apple Store and Google Play products, and also include platform-specific apps, such as those that help engage Facebook audiences, and bespoke business, sales and trade tools for iPad and other tablets. Whatever your need, we'll help you find the right product. 
We offer:
iOS and Android support
Mobile app development
Mobile platform branding
Content Management Systems (CMS)
It's easy to get caught up thinking about what content you want to show and overlook the thing that will actually make it possible for you to build it. We know the value of an intuitive, easy-to-use content management system that runs fast and without a glitch. We can offer our expertise in recommending the right one for your needs, help you make the best use of what it has to offer, and implement it.

Preferred Content Management Systems

We are strong believers in development using high-end open-source content management systems wherever possible. The power and cost-effectiveness, on top of the vast user community, makes open source systems a proverbial no-brainer, allowing for guaranteed long term access and support for sites using the underlying technology. Using high end systems offers us complete flexibility to customise the CMS according to your brand's requirements.

Although we have experience in a wide range of content management systems, our core technology preferences are in Umbraco, Sitecore and Drupal. Using these systems, we can support development on both open source Unix variants and Microsoft based Technologies. Multiply is also an Umbraco Certified Partner. 
We offer:
CMS customisation
Content management
User-created content 
Content migration
eCommerce
The world of digital lets you turn every device into a shop. Our eCommerce services bring your real life sales activities online, and help you integrate brick-and-mortar shopping with the online experience. We'll help you come up with a strategy, and set up shop using the relevant tools. In addition, we can run campaigns and promotions to help boost your online sales. We also know that when it comes to sales, numbers speak louder than words. That's why we're proud to say that our work with Little Tikes has led to a 100% basket spend increase over a 12 month period.  

What we do 

We primarily use Magento, a proven, safe and open-source partner, to deliver your eCommerce requirements, but can also work with all major platforms. Depending on your requirements, we shape your online offering and work out an extensive strategy with you. We also offer an online couponing programme that works with all the major retailers, and makes it easy for consumers to redeem online or offline. We also manage customer relations and address any issues that they might encounter.
We offer:
Magento 
Online couponing
Sales and payment management
Verification services
Product content 
Review management

Performance Optimisation
If you create a great digital campaign but there's no one to see it, is it still great? We don't think so. Hence, our offering. These services ensure your brand gets on screens when it matters, and puts your campaign in a position to reach its potential. This covers a lot of ground, from search engines to site analytics.
Search Engine Optimisation (SEO) & Search Engine Marketing (SEM)
Having a website = a need for great SEO. It's a simple equation. How Google friendly (and other search engine friendly) your site is can make or break it. You could have the best content in the world, but if it's not showing up on people's screens, it's all for nothing. That's where we come in, with an up-to-date SEO strategy that guarantees your website rank for all your key words and phrases, and gets people through the (online) door to your brand.

How we'll optimise your site

Our team of SEO experts have years and years of experience in their field. That means they've seen how search has evolved over time, and that they know the value of keeping attuned to all the latest changes. They will investigate, dig and scrape all the key words that create the most impact, and formulate a strategy that optimises your return on investment. They'll also be right by your site's side with ongoing support and performance tracking. 
We offer:
Search engine strategy
Support for Yandex, etc.
Adwords & Keyword Planner
Organic search 
Paid search advertising
Analytics
"Data don't lie". That's what makes analytics so valuable in a marketing landscape so full of uncertain theories and shades of grey. It provides solid, fact-based insights into digital performance and data. We can use the numbers to help you understand how your campaigns are performing all across different channels. And we can get concrete results from our findings, such as by optimising how you reach your audience, and how you get them to convert. 

How we perform analytics

As a fully certified Google Analytics partner, you can trust that we'll find the ideal approach for your requirements, and tailor unique solutions for whatever challenge you throw our way. Monthly reporting frameworks? Tracking implantation strategy? Performance recommendations? We've got the skills to make the numbers serve you the way you want them to.  
Pay-per-click (PPC)
When broken down to its basics, it's actually quite simple. You set a budget for your search engine partner. Your site's ad shoots to the top of search results. Then, you get charged a little chunk from your budget (known as cost-per-click, or CPC) each time someone visits your site. Of course, there's a lot of detail behind those basics that's key in getting the great results you're looking forward to. Luckily, you'll have us to deal with the detail for you.

The key to PPC success

Before running any advertising, we pinpoint the key words that will return the best results for you. This will help us target the right audience in the right place. Then we tinker with the text to make it enticing, and make it serve as a preview for what your brand's about to offer them. Naturally, we'll track how the ads are performing to ensure you're getting your money's worth. And we'll make sure you're completely clear where your investment is going each step of the way. Multiply is a Google Adwords Partner.
We offer:
Keyword Planning
Performance Tracking
Bing support

Online Comms
Now here's where it all happens. You've got your strategic ducks in a row, your placement mapped out perfectly. All that's left is amazing creative work to convey your message in the spaces that suit it best. Whether that means a nice editorial piece online, a display ad on someone's favourite site, or engaging social media content, we're the people for it.
Display Advertising
The internet is a massive, crowded place. Getting your brand noticed relies on getting it in front of the right people at the right time – and in the right media. That's why display advertising is more important than ever. Having developed countless campaigns for brands as varied as FMCG giants and local start-ups, we're in a great position to position your message where it will make its mark.
How we do it
First we look at what you're communicating, and what results you're expecting. Say, you're trying to tell overworked parents that your product gives them more leisure time; and you want to get people to try it out. 
Then we find the best creative approach and design, and naturally, the best place to get people engaged. Using the previous example, that might mean reaching parents on their commute, before the chaos of home begins.
 
Beyond the design and digital production, we also help with the nuts and bolts of display advertising, such as media partners, technical specifications and legal guidelines.
  
And since we don't want you to take our word for it, we track the success of your ads throughout the whole campaign based on the numbers that you care about. This also helps us learn what we can do even better in following campaigns.
 
We would also love to chat with you about the future of digital advertising, and how to approach things like ad blockers, native advertising and using video in mobile display campaigns. 
We offer:
Design and display messaging
Digital media buying
Ad performance evaluation
User and media analysis
Content
"Content is king." You've probably heard that one a thousand times. What you won't hear as often, however, is how easy it is to make a royal mess of it all. We believe that the first thing to do when it comes to content is actually think about who it's for, and what they're interested in. Only then can you cater to their content needs in a way that will satisfy them.

Brands, stories, and the way the two work together is something we're quite passionate about. And thanks to our multi-disciplinary experience, we think we've got more perspectives than most; and more ways to understand users. 
How it happens

Using our insights and research on users and consumers, we really get to know the people you want to communicate with. Then, we see what your brand can say or show to them in a way they'll love while staying true to who you are. 

After that, our creative copywriters and video / motion graphics team produce something magical that get clicks… and emotional responses too! Finally, we work together to determine where it's best to display your brand content. 
We offer:
Editorial content creation
Website content
Brand videos
Animations and motion graphics
Film content
Social Media
Stepping into the crazy (but fun) world of social media platforms can be scary for a brand, especially with constant changes to the platforms and additions of new upstarts like Snapchat. You might be as worried about catching a viral nightmare as you are excited about creating an explosive campaign that boosts your numbers. 
Just as with everything digital, the key is to not go in blindly, and to have a plan. Who do you want to engage with? What platforms fit your brand? How often do you have to be on them? Where do you want to lead your followers and friends?

This is how we do social

We start by answering all these questions and defining the right strategy for you. Then, it's time for campaign planning and implementation. Once it's out there for all the world to see, we'll react and respond to the people who are engaging with us. After all, one of the easiest ways to ensure people come is to encourage good feedback and turn a potentially negative experience into a positive one. 

Following each campaign, we can return to you with tons of new information that can unlock future successes and help guide your brand further on social media. 
We offer:
Strategy definition
Social Campaign Planning and Implementation
Community Management
Reporting
Facebook Advertising
Social Listening
eCRM
Inboxes are still incredibly efficient places to pop in your brand's marketing messages, especially if you're launching a new product or an exciting competition. Email marketing may not make splashy headlines in the press, but it certainly makes waves. More importantly, the prices can be incredible for what you get in return.

There are two main strengths to email marketing: the ability to target someone on a very personal level, and to reach thousands and thousands of people on a frequent basis. 

How we do email marketing

Whether it's a one-off email communication or part of a bigger programme, we start by considering the audience and what their needs are. Based on that, we can then tailor the perfect email communications package for them (and for you). That includes the actual content, from an eye-catching title to a creatively designed, convincing mail, and the delivery itself, which involves seamless mobile optimisation and extensive testing. In short, all that it takes to get those open and click-through numbers overflowing!
We offer:
Email database management
Targeting and timing
Email content creation
Consumer relations
Online competitions
Online Partnership Marketing

Ongoing Support
Something that's overlooked too often. Digital is complex and requires constant care and attention, as well as a proper platform to stand on. We offer assistance with hosting and technical support, and anything else to keep your digital in great shape.
Hosting
A lot of work goes into creating great digital for your brand. Which means finding a good home for it, whether on the cloud or somewhere else, is crucial. We provide a comprehensive hosting support service together with a select group of hosting partners. That means you can relax while we make sure everything runs smoothly and performs at its very best.
How does it work? 
It's easy. We look at your specific hosting needs, your budget and your scope requirements. Then, we pair you up with one of our trusted partners, such as Memset, Azure and Rackspace. 
Together, we'll get back to you with a recommended hosting option. Once you're happy, we set things up for you and provide contract management. And we're always there to keep up maintenance and solve problems as soon as they come up. 
You can make use of all our hosting services from start to finish, or just call on us at whatever stage you need help with. No matter what you choose, you won't have to deal with any hassle. And we promise to never use complicated jargon!
We offer:
Liaison with 3rd party hosting services
Service set-up and contract management
Ongoing maintenance & troubleshooting
Technical Support
Some of the websites we've developed are now old enough to be a proper whisky. As a result, it goes without saying that we have a lot of experience in managing websites. We don't like to say we've seen it all, but we have seen a lot, from huge global brand sites to tiny test sites.

How we help you

Our website management and maintenance suite is very comprehensive, covering everything from day-to-day operations to security issues. Our list of services includes malware removal, site monitoring, site performance, web hosting liaison and general maintenance. 
We offer:
Security checks (malware etc.)
Site performance tracking
General maintenance