Insight
How many of us grew up pretending to be a race car driver behind the wheel of a red and yellow Cozy Coupe?
Who hasn't spent their summer days in a Little Tikes paddling pool, or gone down their trademark slides again and again?
Little Tikes toys are a staple of every child's life, and have been for years. But the digital world grows almost as quickly as little ones do, and Little Tikes' website was falling behind other toy giants. Because of this, online sales were falling and the brand was losing sales to big retailers.
So, how did we give Little Tikes the tools to play against the big kids?
Little Tikes needed a modern website that reflected the brand's playful personality.
Injecting personality into the website's design was the first step. Next, we knew the website needed to deliver some real results: it had to be a lot easier for parents to navigate and drive more sales.
Enhanced site performance + responsive design = a fun user experience.
Parents have less and less time available; they want to find quick solutions online and get instant gratification. We therefore designed a fully responsive e-commerce site that stocked the entire brand range and provided an informative and interactive portal, using cross-selling features to encourage users on a path from consideration to purchase. 
To support the website content and further consumer engagement, we also developed an e-crm programme designed to build a brand relationship with the consumer and supporting registration and data drive offering exclusive offers and promotions. 
WHAT WE DID
We launched the new website with a digital strategy to modernise the Little Tikes brand and help it compete on the UK toy market.
Design
Design
The new website was a lot more playful, reflecting the brand's true personality and moving away from text-heavy, generic pages. Research shows that parents are shopping on their mobile phones more and more, so we made the website fully responsive for maximum convenience.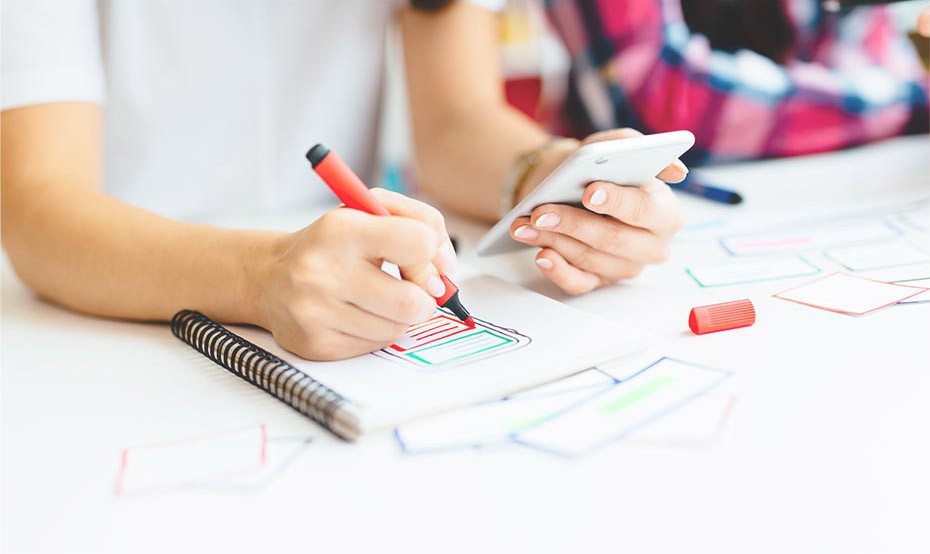 Homepage Takeovers
Homepage Takeovers
To keep the site fresh and maintain a high position in Google rankings, we regularly organised digital campaigns such as homepage takeovers. These draw attention to a particular range of toys through competitions, giveaways and bite-sized articles, and are highly visual to complement the website.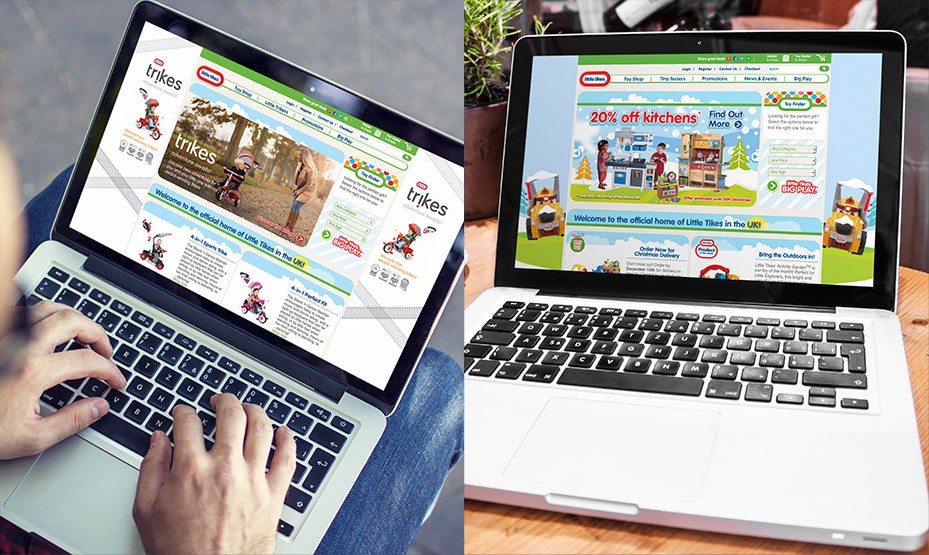 Digital Display
Digital Display
Web traffic was hugely improved with a targeted digital strategy, which includes highly visual digital display campaigns created as extensions of website campaigns; for example the extensive Little Trikers, Lil' Ocean Explorers and Trikes, Adventure Awaits! campaigns.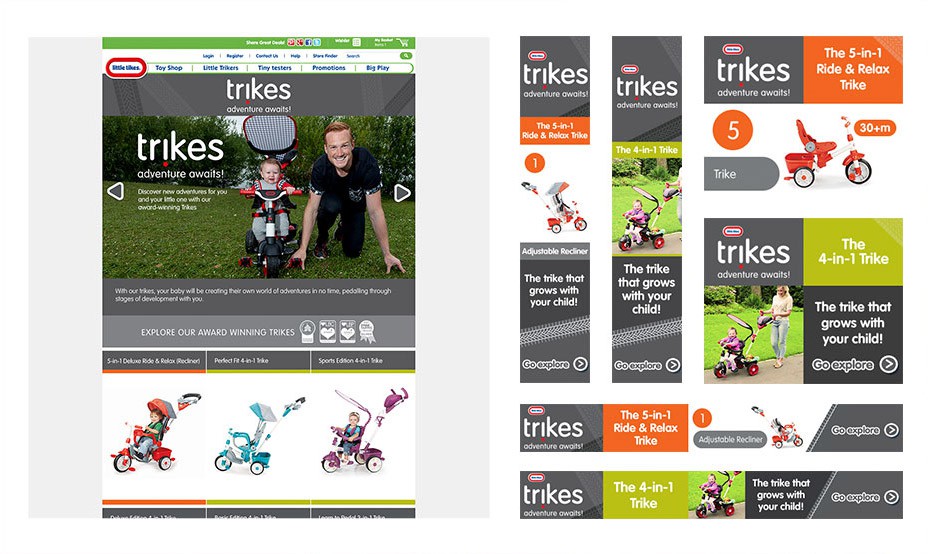 Magento
Magento
We built the new, fully responsive website on Magento e-commerce software, which provides specific consumer analysis to further improve our strategies.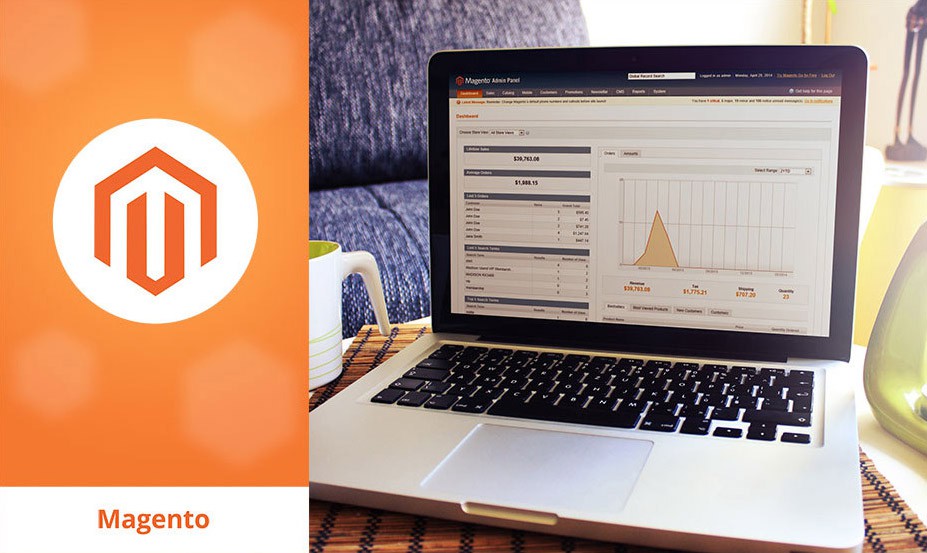 The Finale
Thanks to a responsive e-commerce website, engaging digital display campaigns and a solid digital strategy, Little Tikes is now one of the biggest players in the world of toys. Here's how the site has performed since its launch:
75% increase in online sales
55% increase in transactional spend
Website visits uplift of over 75%
Contactable database growth of 70%
Of course this means more revenue for the brand, but also a lot more kids across the country playing the Little Tikes way!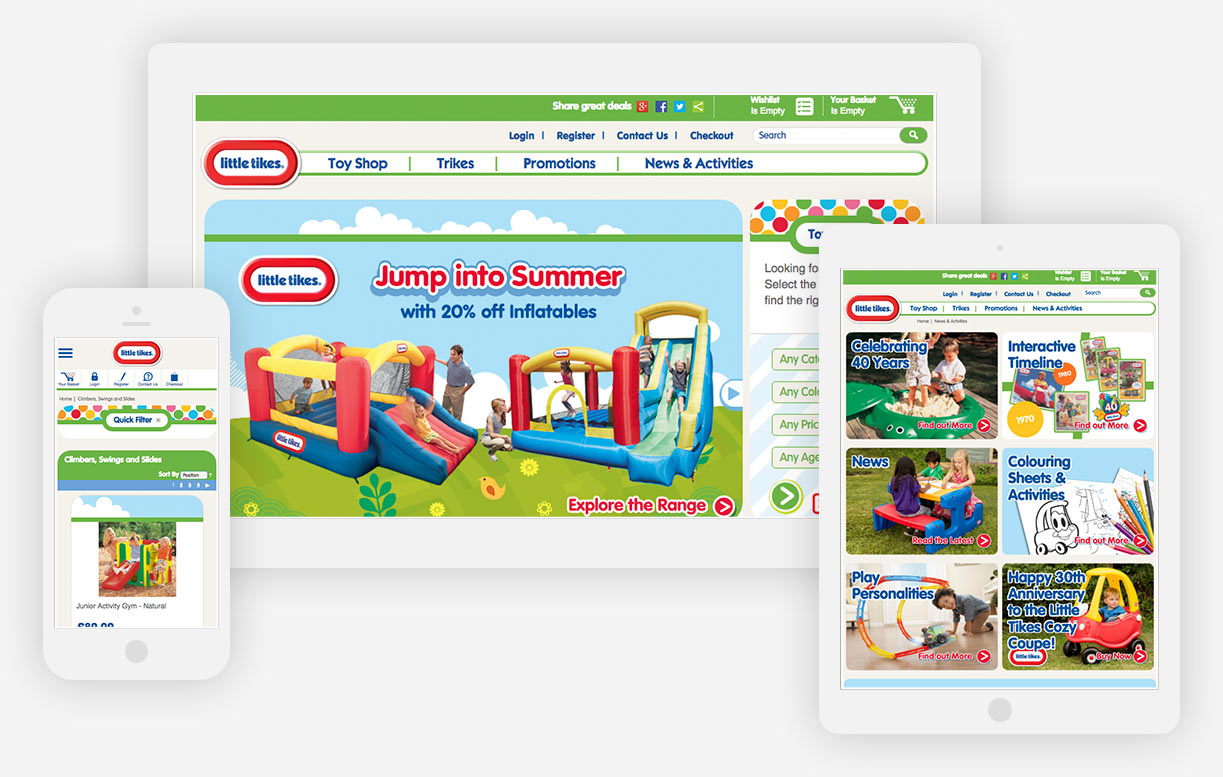 Results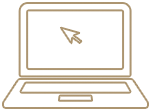 Online Sales

75
%

Website Traffic

75
%

Database Growth

70
%