Insight
Nobody likes visiting the dentist. And sadly, its reputation for being painful and its often big price tag unfortunately leads people to shy away from something that can be life-changing. This was the challenge facing New Life Teeth, who offered a cutting-edge product that would immediately boost quality of life, and caring experts that were deeply invested in their patients' wellbeing. 
However, the market was flooded with treatments with confusing names and inconsistent pricing. The expensive and obscure nature of the procedure made it difficult to sell into prospective patients. So we worked with New Life Teeth to find out what truly made their brand unique in the world of implant dentistry and how they could use that to market their product to the public. To do so, we decided to disrupt standard marketing practices, and focus on inspiring the target audience. This was the key insight that we used:
"What's important is not the procedure. It's the impact it makes on a person's life."
This fits perfectly with New Life Teeth's mission of giving patients a new lease of life, not a half-life, as is the case with normal dentures. New Life Teeth wanted its target audience - mostly above 55 and in retirement age - to live life to the fullest, not hide their smiles, and enjoy a hearty sandwich instead of settling for soup.
We would build an easy-to-use website that informed, encouraged and comforted prospective patients, and communicated the emotional aspect of dental care. In a nutshell:
"We would show New Life Teeth as a dental practice that is all about the people."
It all started with a simple strapline - "The dental implant people" - that quickly conveyed how New Life Teeth was relatable and committed to making their patients happy. From there, we conducted in-depth research, used creative polls and organised creative workshops to come up with the ideal strategy and advertising route.
Work In Progress
Since our strategy was all about people, we took it to its logical conclusion and told the story of a real-life New Life Teeth patient. We joined Stephen and filmed his journey from the first consultation through to his final implant fitting and check-up. The content from this video was not only powerful on its own, but gave us a lot of material to feed into our various channels.
Strategy
Strategy & Brand Identity
In addition to the new strapline, "The dental implant people", we created a logo that used bright colours and highlighted the transformative nature of New Life Teeth's service. The lively colours set it apart from the usual "medical practice" palette of greens and blues, and also added to the optimistic personality of the business. Photography and footage of Stephen, an actual patient, and the two experts in charge of New Life Teeth, put a face to the very human nature of New Life Teeth.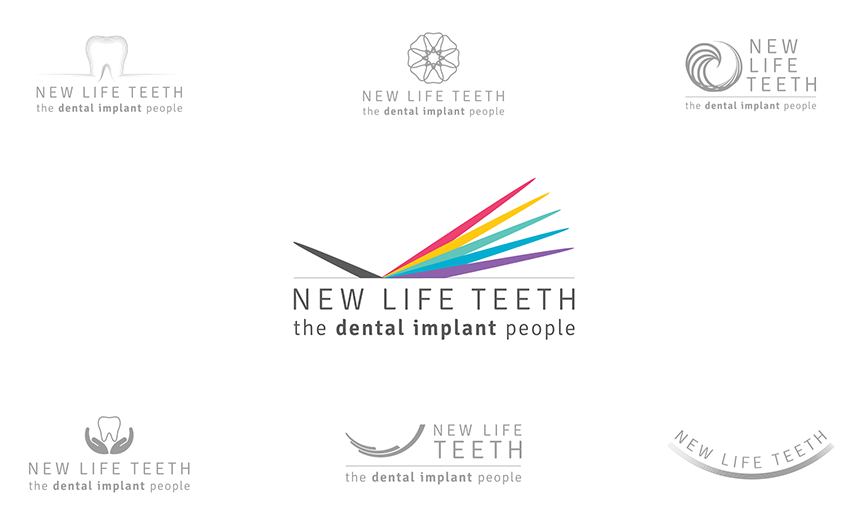 Website
Website
We knew from research that those people interested in dental implants would certainly use a website to find out more. A revised, mobile-friendly website allowed New Life Teeth to present information and testimonials in the most accessible and reassuring way. The new, optimised website would be the hub of our communication and the key reference point on other non-digital communications.
TV Commercial
TV Commercial
In STV, we had the perfect media placement to reach our specific, local target audience. The commercial itself broke from convention by making less of the technical aspects of dental practice, and more on the benefits patients could expect afterwards.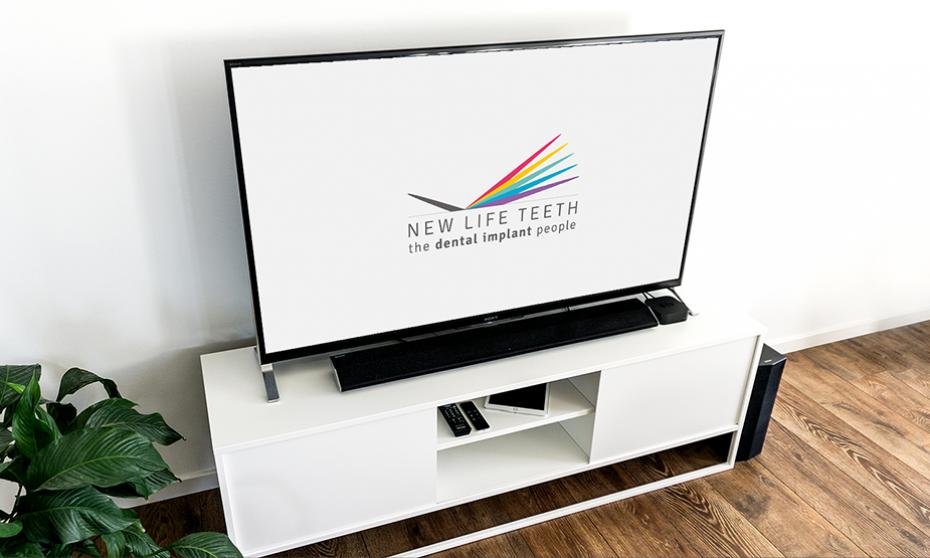 The Finale
Since the launch of the new, fully responsive website and the integrated digital campaigns, New Life Teeth have benefited from a significant increase in brand awareness, reflected in greater numbers of calls, consultations and treatments booked. In just one year, the brand has become well-established in Scotland, competing on a level playing field with its competitors in Edinburgh and Glasgow.
Phone enquiries doubled
Treatments booked tripled
Record number of enquiries & bookings in April 2016
Best High Technology Practice @ Dentistry Scotland Awards 2016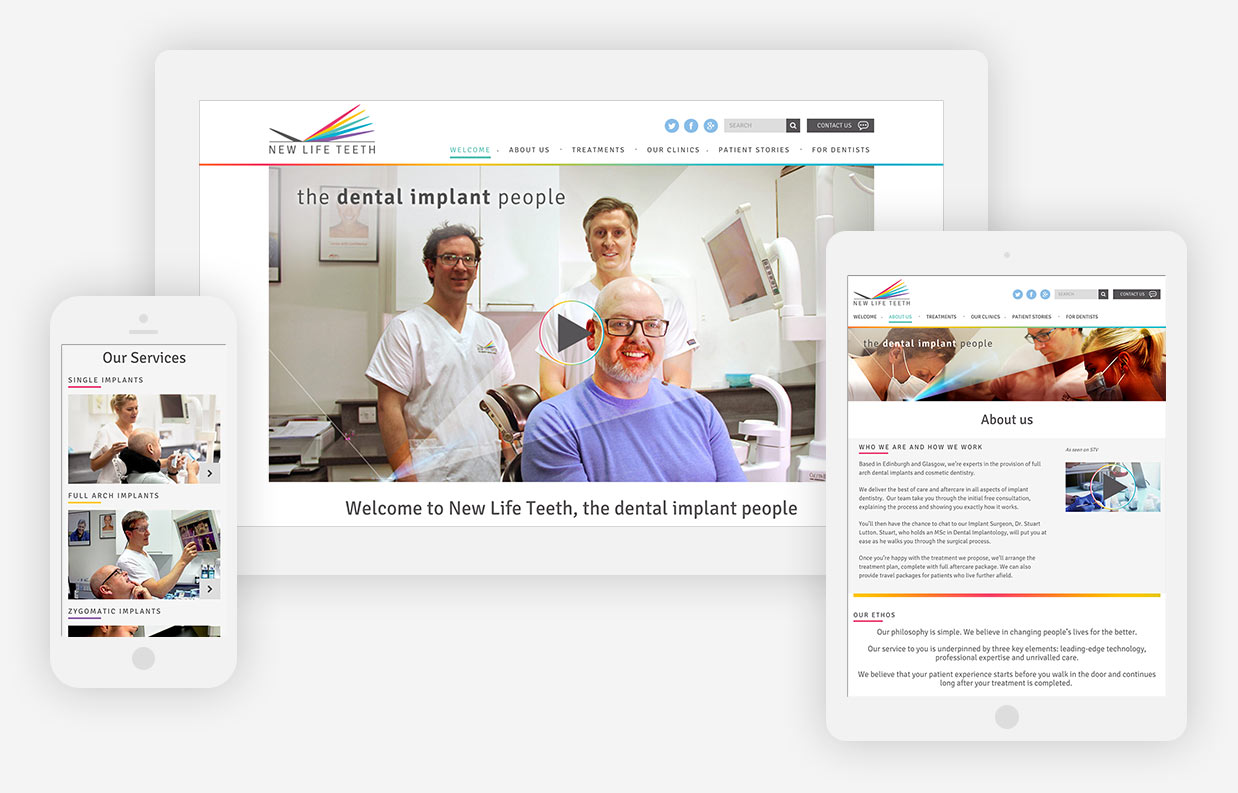 Results

Bookings up by

Phone enquiries up

Winners at DSA