Intro
Generate the success of tomorrow
Multiply Ideation. It's an innovation and ideation process we developed to help brands fast track future opportunities. And it's an approach that likes making the most of both worlds. It's centred around a collaborative workshop environment, yet promotes highly individual thinking. It blends practitioner knowledge with academic rigour. It allows for free-for-all, fluid thinking while always driving toward a structured goal and measurable outcomes.
It's a process that has helped our partners innovate in many shapes and forms. Just to give you a taster: we've whipped up fresh snacks and sauces with KraftHeinz, brewed up new ways to get people back in bars for Tennent's, dreamt up new toys with Little Tikes and worked on employee initiatives with Tesco Bank. We're confident that we can help build your future too.
What we deliver
Our workshops have covered all areas of innovation, from new product development, advertising propositions, employer brand to company culture, for clients as varied as KraftHeinz, Kimberly- Clark, Tesco Bank and Tennent's Lager.
Co-creative & collaborative
Our idea of ideation is working together at every stage and involving a wide array of skillsets, opinions and disciplines. By combining all your forces with all of ours, we can open up new areas of exploration, find new perspectives and build on each other's work.
Understanding the consumer, customer, category or corporate crew's "job to be done" is paramount, but our overarching aim is to comprehensively ideate at pace. Opportunities exist now and we have fine-tuned our process to deliver mostly in just a one-day-workshop. Laser focus, super stimulus, evocative creative exercises and the dark arts of our facilitation team create the impact and make the difference.
How Ideation Works
The workshop might get the spotlight, but a lot of work goes in before and after to make our ideation process a success. Here's a lightning-speed walkthrough to show you what to expect:

Pre-cluster
Time spent reinventing the wheel is time wasted. That's why we collect every little titbit from the past – previous hunches, research findings, ahead-of-its-time concepts, discarded ideas – to avoid treading old ground, build a foundation for new thinking and show us potential opportunity areas.

Interrogate
Now it's time to sift through that pile of information to find the bits that might provide us with the perfect creative springboards to splash into new thinking. We deliver rich territories that ideation can flourish within.

Stimulate
It's hard to come up with new thinking without the right tools. Based on our research, we create stimulating visuals and texts, hypothetical scenarios, what-if questions, mini games and other thought-provoking materials to prepare participants for ideation. It's great to get those creative muscles warmed up, and a great chance for people to get their ideas (even the most left field ones) off their chest.

Ideate
Putting people from all walks of your business in a room and leaving them to their own devices is no formula for innovation. Through a series of creative exercises (and little surprises to mix things up), we focus participants' attention on key opportunity areas. All throughout, our team of facilitators and idea visualisers is on hand to guide participants along, bring new concepts to life and keep energy – and inspiration – levels high.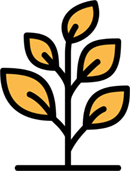 Realise
Remember when we said this was outcome oriented? After all that furious thinking, we catalogue the concepts while they're fresh and visually bring them to life. Then, we work with you to sort through them, compare them against your parameters and put them in a form that's ready for testing and consumer screening. Finally, we collect and collate the heaps and heaps of content created throughout our time together -  which means you've got material for your next pre-cluster! 
Innovation Case Studies
Innovation starts with inspiration. Not only do we create the environment to incubate inspiration, we also help build it with you. Here's few examples of  Multiply innovation in practice: